Ill and Mistreated Elephant Finally Returns to Hometown Thailand for Urgent Treatment
Sri Lanka's beloved elephant, Sak Surin, which was gifted to the country by the Royal Thai Government in 2001, has sparked concerns over its well-being. Rally for Animal Rights & Environment (RARE), a Sri Lankan non-governmental organization focused on animal welfare, brought attention to the elephant's deteriorating health and the urgent need for medical treatment in May 2022.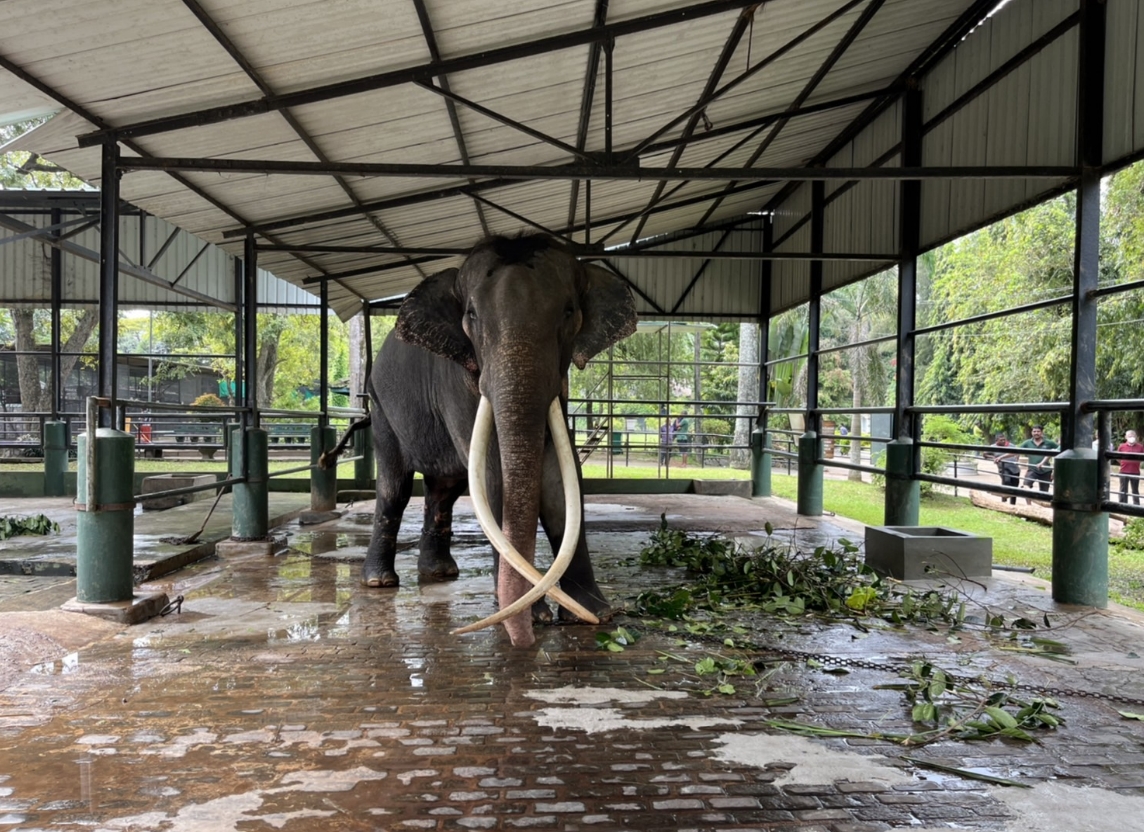 Photo Credit: Ministry of Foreign Affairs, Kingdom of Thailand
Taking swift action, the Ministry of Foreign Affairs engaged with the Ministry of Natural Resources and Environment to address the situation. As a result, the Royal Thai Embassy in Colombo was instructed to launch an investigation into Sak Surin's condition.
On August 24, 2022, the Royal Thai Embassy, in collaboration with a team of Thai experts from various wildlife and conservation organizations, conducted a preliminary examination of Sak Surin. Unfortunately, the investigation unveiled distressing findings. The elephant was found to be in a weakened state, with substandard living conditions hindering its recovery. Consequently, the experts determined that Sak Surin must immediately withdraw from participating in the annual Buddhist parades and be repatriated to Thailand for proper medical treatment.
Since November 9, 2022, Sak Surin has been under the joint care of Thai and Sri Lankan experts at Dehiwala Zoo. However, repatriating the elephant necessitates approval from the Sri Lankan side, adhering to the guidelines outlined in the Convention on International Trade in Endangered Species of Wild Fauna and Flora (CITES).
Acknowledging the urgency of the situation, the Royal Thai Embassy is working in close collaboration with Sri Lanka's Ministry of Foreign Affairs, Kande Vihara Temple, and other relevant agencies to obtain the necessary export permit. The embassy remains steadfast in its commitment to accelerate the repatriation process and closely monitors the developments surrounding Sak Surin's case.