Biomass Fuel Produced by a Coconut Species Created Using Proprietary Cloning Technology
Biomass Fuel Produced by "Hybrid Makapuno," a Coconut Species Created Using Proprietary Cloning Technology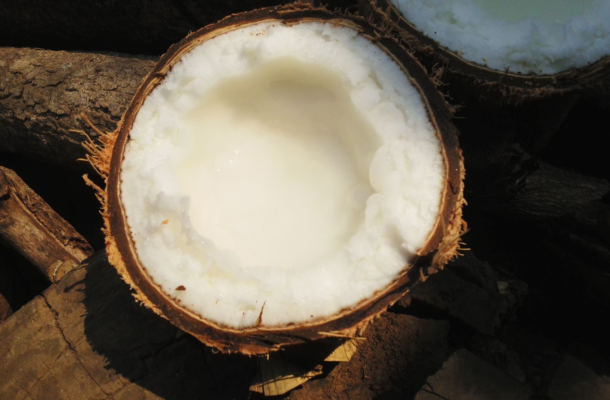 AGRI Concept Co., Ltd. has started the "Makapuno Project," which produces biomass fuel through the "Hybrid Makapuno," a coconut species created using proprietary cloning technology, in November 2018 as a project to contribute toward global energy resources.
About the Makapuno Project:
The Makapuno is a coconut species that can product 15 times more oil than a normal coconut which enables it to be used for biomass fuel and clean energy more efficiently. However, the issue for utilizing Makapunoes as highly efficient biomass fuel is that the species is lacking the properties to proliferate naturally. This is where AGI Concept steps in and solve this problem through the development of proprietary cloning technology (pending for patent).
About the Market Size and Global Role:
10 years from now, the market size for the production of biomass fuel is expected to be 600 billion yen in the Mekong Delta region of Vietnam alone. This project aims to counter global warming by contributing toward global energy resources through cooperation with various countries, as production can be increased within the range of the natural habitat of coconuts.
As it will also significantly increase the agricultural income in developing countries, it will greatly contribute toward the development and growth of economies in various developing countries. For reference, the production of vegetable oil per hectare is 0.4t for soybeans, 0.8t for rapeseed, 3.7t for palm, and 15.1t for the Makapuno. As you can see, production efficiency is considerably higher.
Project Goals:
Regarding the Makapuno business itself, only seedlings will be sold until the Makapuno can be harvested, which will take approximately 5 years. Tthe sales targets for the seedlings are 50 million yen for year 1, 800 million yen for year 2, 1.5 billion yen for year 3, and 2.6 billion yen for year 4. For year 5, when Makapuno harvesting has taken place, the sales target is 20 billion yen. The target for year 10 is 190 billion yen. The funds needed to start this project is 500 million yen for constructing factories, purchasing land, setting up cleanroom facilities, and human resources for research and development, and these funds are expected to be delivered through various methods.
Project Schedule
The project has started with a framework in place in Vietnam at the moment.
Future plans are as follows:
2018.11-2019.06
Deliver the foundation stock for the Makapuno and create the Hybrid Makapuno
2019.07
Establish a laboratory to proliferate Hybrid Makapuno plant bodies
2019.08
Create and ship out Hybrid Makapuno plant bodies
2019.10
Establish the factory for seedling production
2020.01-4
Plant, cultivate, and collect Hybrid Makapuno seedlings
"This project involves a business that opens a door to the future. It will reduce poverty around the world and contribute to the fight against global warming. Since local growers will individually plant Makapuno, and all resulting fruit will be bought from them, growers who carefully cultivate Makapuno, as well as inhabitants of the region, will see their daily lives be enriched." saids Kazuhito Hotta, Representative of AGRI COncept Co., Ltd. "The Makapuno fruit that is harvested can be converted to next-generation energy with hardly any waste. This is the beginning of the green revolutiont."
Official Website for AGRI Concept:
http://agriconcept.world/